BMCHS Wire, May 30, 2016
May 30, 2016 – LAST BMCHS WIRE for the 2015-16 SCHOOL YEAR!
Bishop Manogue Catholic High School

Educating Through Faith, Leadership, Knowledge and Compassion

"
Don't you realize that in a race everyone runs, but only one person gets the prize? So run to win!
" 1 Corinthians 9:24
The Power of Choice
Choosing the right school for your child is no easy task. Figuring out how to make it happen is even more difficult. But don't stress just yet – we're here to help.
State experts will be at BMCHS on
May 31 at 6pm
for a
School Choice Information Night
to get you the assistance and information you need about the
Educational Savings Account
and
Nevada Choice Scholarship Program
. The event is free to the community and will give you opportunities to have Q&A sessions with experts and to apply for an ESA if you so desire. There also will be light refreshments available.
Don't miss out on this opportunity to learn about how to get your child the education they need.
View the flyer
for more information. If you have any questions, please contact Katie Hurst at (775) 336-6026 or at
Katie.Hurst@bishopmanogue.org

.
Important Dates & Schedules:
May 30,

Memorial Day holiday

, NO SCHOOL

May 31-Jun. 2

, Finals week/Early release,

Begin at 8am, released at 11:30am

May 31

2nd Period Final, 8-9:30am
Break, 9:30-10am
3rd Period Final, 10-11:30am
Senior Events Committee

, 5pm @ SCC, Parents who will have a Senior in the class of 2017 are invited!

School Choice Information Night, 6pm @ Small Gym, BMCHS to host state experts as they share the latest on current school choice initiatives. Click here for the flyer and tell a friend!

June 1

4th Period Final, 8-9:30am
Break, 9:30-10am
5th Period Final, 10-11:30am

June 2, Last day of school

6th Period Final, 8-9:30am
Break, 9:30-10am
7th Period Final, 10-11:30am
Baccalaureate practice at St. Rose of Lima following the 7th period final
Baccalaureate Mass at St. Rose of Lima, 5:30pm
Baccalaureate Dinner at the Peppermill Resort in the Tuscany Ballroom immeduately following Mass, purchase tickets online here.

June 3

Make-up exams
Graduation practice on the stadium field at 6pm. All seniors should meet in the Chapel by 5:15pm with their cap, gown and any cords/stoles.

Friends and family of BMCHS can receive a

discounted rate

at the Hilton garden Inn for Commencement. For more info, click here.
For the complete Graduation Letter and details, please
click here
.
Summer School – Deadline Extended!
BMCHS is holding Summer School for students needing
Physical Education credits
. For more information you can access the packet
online here
or pick one up in the main office.
A
Summer Weights class
will be available as well, for more information you can access the summer weights packet
online here
or pick one up in the main office. The deadline has been extended to

June 1

, so don't miss out!
Class of 2017
Don't miss out on reserving YOUR Senior Class Sweatshirts the last week of May! A table will be set up for you to reserve yours, so be sure to stop by before they are gone.

Incoming Seniors: time to schedule your formal yearbook portrait:
F
ormal
yearbook portraits will take place on the following dates in Christ the Teacher Chapel:
Tuesday, May 31st: 12:30pm-3:30pm
Wednesday, June 15th: 9:00am-12:00pm
Thursday, July 14th: 9:00am-12:00pm
Tuesday, August 2nd: 12:30pm-3:30pm
Wednesday, August 3rd: 9:00am-12:00pm
There are two ways to schedule your portrait session:
All appointments will be scheduled on a first come first serve basis, therefore please don't wait until the last minute as the sessions may fill up quickly. For questions and details, please call 775-852-0784.
Miner Softball Success!
In addition to the players recognized in the Student Spotlight for the Northern Nevada Division I All-Region Softball, freshman Hailey Merlino made first team All-Region in softball as a catcher! Her stats are as follows:
Batting Avg : 514,
OB %: 533, S
lug %: 903,
HR: 7,
Stolen Base: 14,
RBI: 4. She also had two home runs off of Julia Jensen (Player of the Year) and one home run off Hailey Fein (Pitcher of the Year). Way to go, Hailey!
English Summer Reading Assignments
If your student is taking English 9 Honors, English 10 (regular or Honors), English 11 (regular or AP) or English 12 (regular or AP) during the 2016-2017 school year, they are required to complete summer reading assignments. The assignments will be due on the first day of school, and students can also expect an assessment during their first English class period. The reading assignments can be found here.
2016-2017 Textbook List
We finally have the textbook list for the 2016-2017 school year! Take a look at what books will be used this coming school year, and get an idea of what books will be changing. You can find the list here.
Michael London Memorial Bazinga Bowl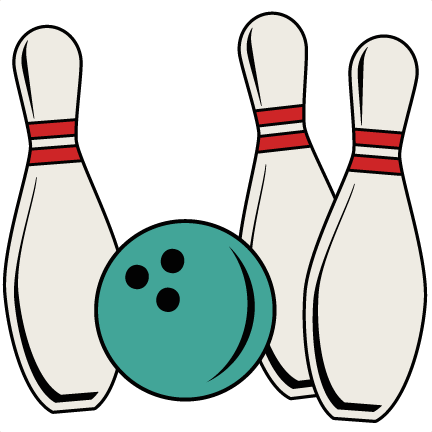 Do you like to bowl? Want to earn some money for you or the school? Sign up and play in the Michael London Bazinga Bowl held on
August 6! You can sign up in the BMCHS front office. In addition to participating in a good cause that raises money for the Science Department, you could win money for you or your team (one bowling team per sport or club). There are different ways for you to play, so you can find more information
here. Don't miss out on this fun opportunity to raise money while supporting a wonderful cause.

Roman Conquest Trip
BMCHS students will be
embarking
upon
a
"Roman Conquest" Trip next spring during Easter break
visiting Spain, France and Italy through
WorldStrides travel. All are welcome, including parents and siblings! The trip won't just be quick sightseeing – it will also include cooking classes, painting, debates and much more. The trip will take place approximately betw

een March 20 and April 1, 2017. Scholarships and/or payment plans are available through the company. Visit the
website
for more information or contact
Sara.Filler@bishopmanogue.org
or
Leslie.Righetti@bishopmanogue.org
.
Textbook Buybacks!
Textbook buybacks are here again! This is your opportunity to sell your textbooks back to MBS Direct this year. Click here for the Parent letter with the easy steps to help you get started. If you need assistance or have questions, please call 775-336-6000.
Senior Events Committee
Parents, will you have a Senior in the
Class of 2017
? Join the Senior Events Committee on TOMORROW, May 31 at 5pm in the SCC as they start their plans for Senior Sunrise and Senior Lunches for next year. There will be the tentative dates and you can be a part of these memorable events for your student!
BMCHS 7th Annual Summer Soccer Camp
Girls soccer is hosting their annual Summer Soccer Camp here at BMCHS from June 27-30! Our own boys and girls soccer players and coaches will be there to work with your child and their soccer skills! The camp is open to boys and girls ages 6 to 14. For more details and registration information, click here.
Win a BMW!
Have you purchased your tickets for your chance to win a brand new BMW 3 Series? All proceeds will go towards tuition assistance for students here at BMCHS.
Only a limited number of tickets are available
, so now is the time to stop by the BMCHS front office to purchase yours! Tickets are $100 each, and the drawing will be held in December 2016. The winner need not be present to win. Good luck!
College Corner
American Association of University Women has a scholarship available. The deadline to apply is

June 3

! Complete and mail the application, found here.

Check out the scholarships page for last-minute scholarships! Deadlines are coming up fast, but don't miss out on these opportunities!

Textbook Brokers

is giving away 30 scholarships to those in attending college classes this Fall. The award is not based on GPA and all graduating seniors are welcome to apply. Sophomores and Juniors who are taking High School classes at TMCC are encouraged to apply as well. There is no deadline, but it is highly recommended to apply as soon as possible before July 9. To apply, fill out this questionnaire here.

Graduating seniors:

Congratulations on your college acceptances! Please remember to turn in hard copies of your acceptance letters and merit scholarship offers to Mrs. Welmerink in the Counseling Office.
Sports in Season
The Soccer field will be closed

until June 24.

Girls Soccer training and tryouts information is here! If you are interested in playing in the upcoming fall season, you have training opportunities, parent meetings and tryouts this summer. Click here for more information.
Service Hours – A Community of Opportunity
Campus beautification

Parents needed for

cleaning windows, cleaning exteriors of lockers and other misc. work. Work may be done Mon-Sat, 8am-3pm. Please contact Bonnie Hansen to schedule, bonnie.hansen@bishopmanogue.org.

Chaperones needed for Catholic Heart Work Camp

July 4-9 at Bishop Manogue Catholic High School. We have nearly 20 students signed up to attend and need two male and two female chaperones for Catholic Heart Work Camp. The chaperone fee has been reduced from $295 to $245 PLUS, you will earn 21 service hours for the 2016-2017 school year! Don't miss out on this amazing experience. For more information or questions, please contact Mr. Koreski

Joe.Koreski@bishopmanogue.org

or call Lisa Guzzo at 775-336-6045.
Remember, the Diocese of Reno has mandatory requirements for volunteering at all Diocesan schools, including Bishop Manogue, and you cannot earn service hours until those requirements have been met.
Click to review the requirements.
Contact Bonnie Hansen at
bonnie.hansen@bishopmanogue.org
or 775-336-6000 with questions.
*************************************
The BMCHS Wire is your guide to news and upcoming events at Bishop Manogue Catholic High School. Events and times may change after publication. Please check the
Daily Announcements
for the most current schedules. To submit news for the Wire, e-mail
bmchsinfo@bishopmanogue.org
. Submissions must be received by the Thursday morning prior to Monday publication. Notable headlines submitted after Thursday morning may not appear in the Wire until a later publication.
Contact:


Bishop Manogue Catholic High School

110 Bishop Manogue Drive, Reno, NV 89511 775.336.6000