BMCHS Wire – June 20, 2016
Bishop Manogue Catholic High School

Educating Through Faith, Leadership, Knowledge and Compassion

"
Don't you realize that in a race everyone runs, but only one person gets the prize? So run to win!
" 1 Corinthians 9:24
Foreign Exchange Student Hosting
BMCHS is in need of 
host families
for foreign exchange students! We have quite a few students who are interested in attending our school and need a place to temporarily call their home.
 All that is required of you as a host family is a safe, caring home with a private or shared bedroom, 3 meals a day, and local transportation. 
Here are a couple of students who are looking!
Lisa is a 15-year-old from Germany. She loves to dance, read and watch movies. She has never been the US but has had big dreams to do so since she was a little girl.
John, also 15, is from Spain! He's extremely active – he loves tennis, cycling and hiking, just to name a few. He also loves painting and writing in his spare time. He is interested in coming to the US to learn about the culture and is very excited to share his Spanish and European culture with you!
If you are interested in hosting a student, please contact Katie Hurst at Katie.Hurst@bishopmanogue.org, or call her at (775) 336-6026. You may also visit the exchange program website here. 
Important Dates: 
June 27-30, Summer Soccer Youth Camp

July 4

-9, 

Catholic Heart Work Camp

August 6, Michael London Memorial Bazinga Bowl

August 8, First day of school

August 20, Miner Mixer BBQ
Class of 2017
Incoming Seniors: time to schedule your formal yearbook portrait:
F
o
rmal 
yearbook portraits will take place on the following dates in Christ the Teacher Chapel:
Thursday, July 14th: 9:00am-12:00pm
Tuesday, August 2nd: 12:30pm-3:30pm
Wednesday, August 3rd: 9:00am-12:00pm
 There are two ways to schedule your portrait session:
All appointments will be scheduled on a first come first serve basis, therefore please don't wait until the last minute as the sessions may fill up quickly. For questions and details, please call 775-852-0784.
Report Cards
Parents: 2016 final report cards are now available for viewing and printing in My BackPack. You can access your child's report card by following these steps:
2. Under the "My Profile" heading, select "My Documents."
3. Click on the appropriate link. 
Graduation Programs!
During Commencement we have heard the feedback that there was a shortage of programs available. We apologize and realize this is an important keepsake for many, and to make it right we have a new order programs on the way. If your student graduated and you did not receive a program, please head into the Main BMCHS Office next week and pick yours up.
English Summer Reading Assignments
If your student is taking English 9 Honors, English 10 (regular or Honors), English 11 (regular or AP) or English 12 (regular or AP) during the 2016-2017 school year, they are required to complete summer reading assignments. The assignments will be due on the first day of school, and students can also expect an assessment during their first English class period. The reading assignments can be found here. 
2016-2017 Textbook List
We finally have the textbook list for the 2016-2017 school year! Take a look at what books will be used this coming school year, and get an idea of what books will be changing. You can find the list here. 
Michael London Memorial Bazinga Bowl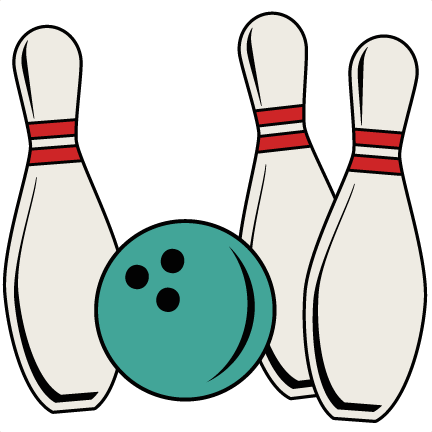 Do you like to bowl? Want to earn some money for you or the school? Sign up and play in the Michael London Bazinga Bowl held on August 6! You can sign up in the BMCHS front office. In addition to participating in a good cause that raises money for the Science Department, you could win money for you or your team (one bowling team per sport or club). There are different ways for you to play, so you can find more information here. Don't miss out on this fun opportunity to raise money while supporting a wonderful cause.
Miner Mixer BBQ!
Mark your calendars! The Alumni Association invites Bishop Manogue alumni, parents, students, faculty, staff, friends and visitors to a barbecue following the football scrimmage against Wooster on August 20. The 
Miner Diner
 dinner will be held on our Alumni Plaza! The scrimmage kicks off at 10:45am, and the BBQ begins at 1pm. The event is $10 per adult, $5 per student, and children 6 and under eat free. Don't worry, you can pay at the door. Send any questions you have to 
bmchalumniassociation@gmail.com.
Textbook Buybacks!
Textbook buybacks are here again! This is your opportunity to sell your textbooks back to MBS Direct this year. Click here for the Parent letter with the easy steps to help you get started. If you need assistance or have questions, please call 775-336-6000. 
Summer Sports Camps
–  Girls soccer is hosting their annual Summer Soccer Camp here at BMCHS from June 27-30! Our own boys and girls soccer players and coaches will be there to work with your child and their soccer skills! The camp is open to boys and girls ages 6 to 14. For more details and registration information, click here.
–  Youth Football Camp will be held July 18-21. There will be two sessions, and it is open to K-7th graders. The camp will give your child the opportunity to learn and practice football techniques. You can find the flyer here.
–  Tennis Camp has already begun and will end on August 5. Ages 5-17 of all skill levels are encouraged to join Tuesdays and Fridays from 10:30am-12pm. See more information here.
Parents Association
Are you interested in being a part of the Parent Association's hospitality committee? The committee hosts a handful of events in the mornings, afternoons and evenings around 1 to 3 hours. Participation will contribute toward your service hour requirement. For more information on the events, dates and times, please email
parentsassocation@bishopmanogue.org.
Parents of Incoming Seniors
Want a fun way to pay tribute to the class of 2017?
How about hosting a Senior Lunch? Its fun, easy and will make some great senior memories! 
We are looking for parents-friends-supporters of the senior class to 
host either a September lunch or and April lunch. Both months are still open. First come, first serve! Gather a group of friends, come up with something fun and go for it. Be a part of this great senior class tradition of Manogue! 
Senior Sunrise
is also around the corner, coming on August 18. This is a very special event for our class of 2017 and another wonderful tradition at BMCHS to initiate the senior year for our students with an early morning breakfast, prayer and some fun.
We need volunteers to help with this event doing setup, serving and 
cleanup. Service hours are available. 
Geology Class
Attention parents and students of 2016-2017 Geology class: Manogue will be hosting the 32nd Annual Northern Nevada Mineral Workshop on July 12, and we are looking for some student volunteers to help out in the classrooms. This event offers an opportunity for students to get some first hand experience of the Mining community and a great way to get a head start for the 2016-2017 school year! If you are interested in gaining some service hours or extra credit for this upcoming school year, please contact Danielle Lacombe at danielle.lacombe@bishopmanogue.org for additional information. This event offers an opportunity for students to get some first hand experience of the Mining Community and a great way to get a head start for the 2016-2017 school year!
Miner Spirit
Bishop Manogue is a proud winner of the NIAA's Award of Excellence! Our school has shown exceptional academics, sportsmanship and athletics through the 2015-2016 school year, and BMCHS is very honored to have received the award.
Manogue is a back-to-back winner of the award, and has received this award five times in the last seven years. We are very proud of our students, staff and coaches that have continually shown excellent character and drive. You can read the entire release 
here
. We are very proud to be Miners!
Win a BMW!
Have you purchased your tickets for your chance to win a brand new BMW 3 Series? All proceeds will go towards tuition assistance for students here at BMCHS. 
Only a limited number of tickets are available
, so now is the time to stop by the BMCHS front office to purchase yours! Tickets are $100 each, and the drawing will be held in December 2016. The winner need not be present to win. Good luck!
College Corner
Textbook Brokers is giving away 30 scholarships to those in attending college classes this Fall. The award is not based on GPA and all graduating seniors are welcome to apply. Sophomores and Juniors who are taking High School classes at TMCC are encouraged to apply as well. There is no deadline, but it is highly recommended to apply as soon as possible before July 9. To apply, fill out this questionnaire here. 

Graduating seniors: A final transcript must be sent to the college where you are planning to enroll in the fall. This includes transcripts to be sent to UNR. Please see Ms. Michels in the counseling office to complete this form. Transcripts will NOT be sent unless you turn in this form. Transcripts will NOT automatically be sent through Naviance. 
Service Hours – A Community of Opportunity
Chaperones needed for Catholic Heart Work Camp July 4-9 at Bishop Manogue Catholic High School.  We have nearly 20 students signed up to attend and need two male and two female chaperones for Catholic Heart Work Camp.  The chaperone fee has been reduced from $295 to $245 PLUS, you will earn 21 service hours for the 2016-2017 school year! Don't miss out on this amazing experience. For more information or questions, please contact Mr. Koreski at Joe.Koreski@bishopmanogue.org or call Lisa Guzzo at (775) 336 6045. 
Campus beautification

 Parents needed for 

cleaning windows, cleaning exteriors of lockers and other misc. work. Work may be done Mon-Sat, 8am-3pm. Please contact Bonnie Hansen to schedule, bonnie.hansen@bishopmanogue.org.
Remember, the Diocese of Reno has mandatory requirements for volunteering at all Diocesan schools, including Bishop Manogue, and you cannot earn service hours until those requirements have been met. 
Click to review the requirements.
Contact Bonnie Hansen at 
bonnie.hansen@bishopmanogue.org
or 775-336-6000 with questions.
*************************************
The BMCHS Wire is your guide to news and upcoming events at Bishop Manogue Catholic High School. Events and times may change after publication. Please check the
Daily Announcements
for the most current schedules. To submit news for the Wire, e-mail
bmchsinfo@bishopmanogue.org
. Submissions must be received by the Thursday morning prior to Monday publication. Notable headlines submitted after Thursday morning may not appear in the Wire until a later publication.
Contact:

Bishop Manogue Catholic High School

110 Bishop Manogue Drive, Reno, NV  89511 775.336.6000